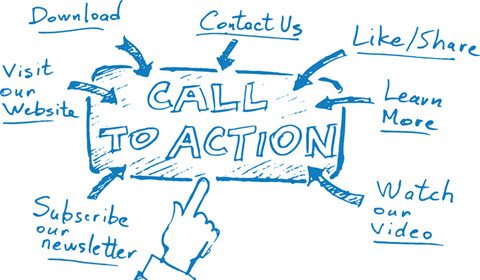 Your landing pages have a huge impact on your advertising's ROI – and that's why we always recommend optimizing them for better conversions.
Now, landing page optimization is a pretty advanced field of study, but generally speaking, a good landing page typically has 3 components:
Relevance
Value
Call To Action
Relevance
Relevance, means that the page speaks specifically to the audience that you want to attract with your message.
What do they want? What problem or desire does your product or service solve?
Ideally, you want your visitors to be able to perceive this within the first 5 seconds on your landing page.
Dial this in by split testing 2 or 3 different headlines and then, benefit driven sub-headlines, to better clarify the "buying language" that's in the collective mind of your visitors.
In a way, this lets your visitors vote on what's most important to them, and increases your site's effectiveness with every new iteration.
---
Landing page component #2:
Value
Your website should speak to your visitor's problem or desire, providing as much useful information as possible, assuring them that there IS a scratch to their itch.
If you're selling a product, demonstrate the product's capabilities immediately and show the visitor as much about the solution that it provides as possible.
If you're selling information, share "useful but incomplete" info to wet the appetite of the visitor, even offering them more if they opt into your emailing list.
By taking a "value driven approach" like this to serving your visitors, you'll garner more trust and naturally increase your sales.
---
Landing Page component #3:
Call To Action
This one seems obvious, right?
But you'd be surprised how often website owners forget this step.
So be sure to explicitly tell your visitors what you want them to do!
"Sign Up Now", "Order Now", "Buy Now", "Get Your Free Guide" or "Call Us For A Free Price Quote".
People will respond to this type of direction, so use it to increase your sales and improve the ROI you get on your ad spend.
Stay tuned for more traffic and conversion tips like this one!